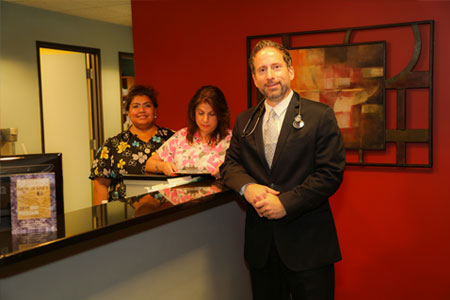 With more than 18 years of professional experience, our medical doctor has the expertise to treat your needs.
Peter A. Dabrowski, M.D. of Mountain Lakes, New Jersey, is one of very few internists who continue to visit and care for his hospitalized patients.
Dr. Peter Dabrowski, Medical Doctor in Mountain Lakes, NJ
Experience that Counts
Board certified by the American Board of Internal Medicine
Member American College of Physicians
Received his undergraduate degree from Duke University
Attended medical school at Ross University School of Medicine
During residency at Mountainside, Dr. Dabrowski was awarded

Intern of the Year
C.A.R.E. (Caring, Achievement, Resourcefulness, Enthusiasm) Award
Humanitarian Award

Named 2011, 2012, 2013, 2014, 2015, 2016 and 2017 Top Doctor by New Jersey Monthly Magazine
Holds privileges at Morristown Memorial Hospital, Mountainside Hospital in Montclair
Holds privileges at Gates Manor in Montclair; VanDyk in Montclair; Care One in Parsippany
One of very few internists who continue to visit and care for hospitalized patients
Dr. Dabrowski's Personalized Touch
Dr. Dabrowski is personally available to clients. He provides his personal contact number rather than an answering service for patients to reach him in case of an emergency.
Dr. Dabrowski's Mission
Dr. Dabrowski takes care to treat each patient thoroughly in order to address any symptoms and promote preventative healthcare. As a result, he can provide patients with the best medical care possible.
Staff
Mountain Lakes Medical has a very attentive staff who are considerate with patients and work with them to accommodate their needs. The staff includes a Clinician. She and the rest of the staff take pride in caring for patients and providing personal attention.  They enjoy being part of a practice that values the overall well-being of others, and whose goal is to help patients achieve or maintain a better lifestyle.
Contact our medical doctor in Mountain Lakes, New Jersey, to schedule an appointment to discuss your medical needs.